Better Box was formed in 2009 as a specialty pizza box company to the foodservice industry. We have expanded to become a leader in procurement and sourcing internationally. We now have offices in China and having been recognised and acknowledge by the Chinese printing and packaging industry (as shown in China Paperweek Magazine), we have access to multiple state of the art manufacturing facilities specialising in each specific packaging product as well as quality paper from the US, Europe and Australia. We can offer an extensive range of paper and board packaging solutions including Pizza packaging, Bakery packaging, Fast Food packaging, Coffee Cups, Fruit and Produce boxes, Storage and Corrugated Die Cut boxes, Litho Laminated boxes and other specialty Custom packaging.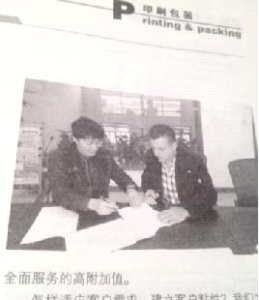 We are able to manufacture packaging and cartons from specialized designs, board grade and print quality including all food grade packaging requirements. Our extensive experience in manufacturing, product composition, packaging solutions, procurement systems, operational modelling, and environmental packaging systems augmented with unique modern state of the art facilities and equipment allows us to competitively quote any packaging product based on quality, service and price. We assist companies with packaging solutions for a sustainable and profitable long term business relationship.
The process is seamless, you only need to provide us the product! Better Box will work with you to hit all your requirements promptly. Importantly, we overlook every aspect of the manufacturing process and QC every individual job. The process is controlled throughout which results in a quality product for you.
We provide complete compliance with FDA Regulations for direct food contact packaging under 21 CFR part 176.170, 176.180, 176.260, 176.300 and 182.90 as well as the ink colors we use under FDA 21 CFR 175.300. Our manufacturing facilities are world class and are Quality and Environmental Management Systems Accredited. Additionally ISO 22000 Food Safety Management System Certified by CQC, also covering GB/T 22000-2006 / ISO 22000: 2005. ABF Accredited Trusted Trader.
Methodology
Innovation, reputation, new ideas and a high quality of service all within product lines that provide superior returns and winning market share for our customers. We pursues concepts and ideas on different platforms to enable our clients to have the opportunity to implement individual requirements. Furthermore it must be adaptable and provide an immediate market benefit as well as increasing the effectiveness of the 3 R's – Reduce, Reuse or Recycle in any paper products.