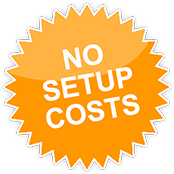 At Better Box, we understand that packaging is not just a means to hold or transport food products or simply "just a box", it's a way to build and drive brands, and to add value to the consumer at the lowest possible pricing.
The process is seamless, you only need to choose the product! Better Box will work with you, from the selection of the right product for your needs, exploring custom print options, through to manufacture and delivery of your order. Importantly, we overlook every aspect of the manufacturing process and QC every individual job. The result is control throughout the process for us which means a quality product for you.
With NO charges for printing plates or dies we can offer a very competitive solution to your corrugated requirements and give you the opportunity to regularly change your packaging without incurring prohibitive setup costs.
Below are the product images on specialty custom packaging and products
Window Face Boxes
Wine Packaging
Register and Thermal Rolls
Pallet Sheets
Retail Ready / Shelf Ready Shippers and Displays
Boxboard and Folding Cartons
Paper Bags
Shopping and Gift Bags
Photocopy Paper
Other Assorted packaging Solutions